RB3 - Standard 3 Handled Belt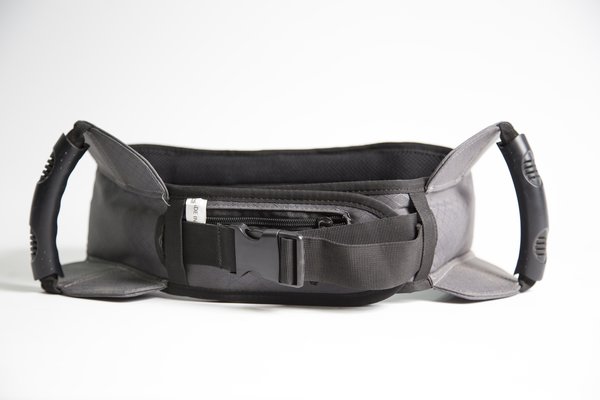 RB3 - Standard 3 Handled Belt
RB3 - Standard 3 Handled Belt
Safer Tandem Rides with our patented passenger safety belts.
No more helmet-to-helmet contact.

Supports the drivers lower back.

Great Instructional aid for kids and novice riders.

Our riding belts will increase the comfort of your ride for both the driver and passenger. Belts are worn by the driver to provide stability for your passenger. Passenger is able to straight arm through stops and starts, decreasing unsolicited movement on the backseat. With their hands on your hips the passenger easily follows the drivers body through turns, quick stops and accelerations, synchronizing your ride. Belts distribute the passengers weight evenly through the drivers lower back, so you can focus on the road and not your passenger. 3 Handled belts are perfect for drivers with no back seat. Handles allow for riders with a shorter reach to feel safe and secure without needing to wrap their arms fully around the driver. Great for kids, or couples with a great height or size variation.
For use on all motorized vehicles.
-Motorcycles.
-ATV'S.
-Jet Ski's.
-Snowmobiles.
Product Details:

-3 Handles
-Zipper Pouch fits DL, keys, and or credit cards/cash.
-Steel Grey diamond patterned ballistic material is durable in any environment.

-Dual-lock system for added safety.