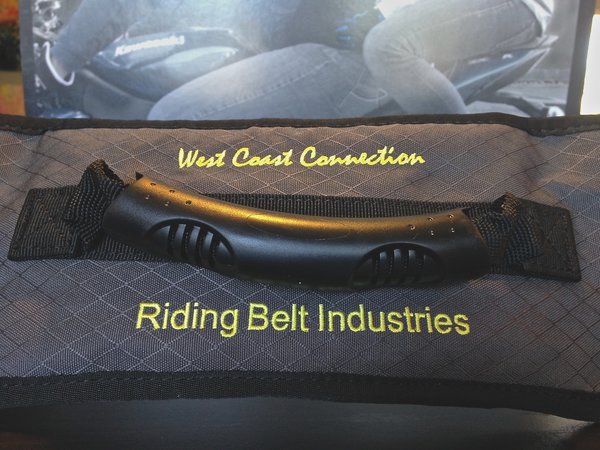 RB3 WCC - 3 Handled Belt
3H - West Coast Connection Edition Belt
Show your love for stunt riding with our custom West Coast Connection Edition Belts. Belts were designed for stunt group after seeing them preform for the first time.
Product Features:
- 3 Handles
- Ride Light Zipper Pouch fits DL, CC's or Keys.
- Grey Ballistic Material, with custom yellow embroidery durable in any element.
- Dual Lock system